It's for sure that everybody is now preparing for New Year celebration.
Ye, it is really tough to plan a New Year party : Whom to call, whom not (none or very few as we don't want to miss anyone), Foods that all will like, Drinks to add some mood, Gifts for dear ones (and for self also), New dress ......Oh! So many!
MuviCut also has lots of plans in this new year. To start with, we are please to announce
MuviCut New Year Gift Offer
.
Win Apple iPad Free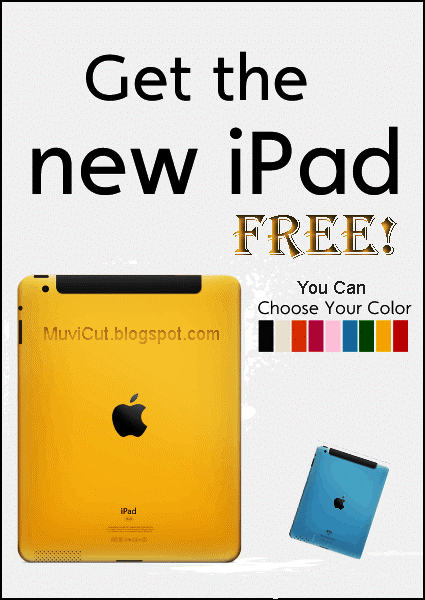 Click Here to Win Win Apple iPad Free
And As Always
MuviCuts Free Guarantee continues :
Nothing to purchase
No long form-filling
No boring Survey
(For more details to apply for the Free Offers please visit Rules)
Please Note: This is a very time sensitive offer! Do not miss the chance
.